Downloading Zoom Onto Your Windows Laptop or Desktop
Look for "Zoom Client for Meetings" and click "Download"

This icon will appear on your computer.

Depending on your computer's system settings, the Zoom Installer icon may be found on the bottom of your computer screen or in your Downloads folder.
Open Zoom Installer by clicking on it.

The Zoom Installer Initialize screen will appear

Zoom will "Initialize" followed by "Installing."
Once the "Installing" progress bar is filled with color, a new screen will appear.
Congratulations! When this screen appears, you have successfully loaded Zoom onto your laptop or desktop computer.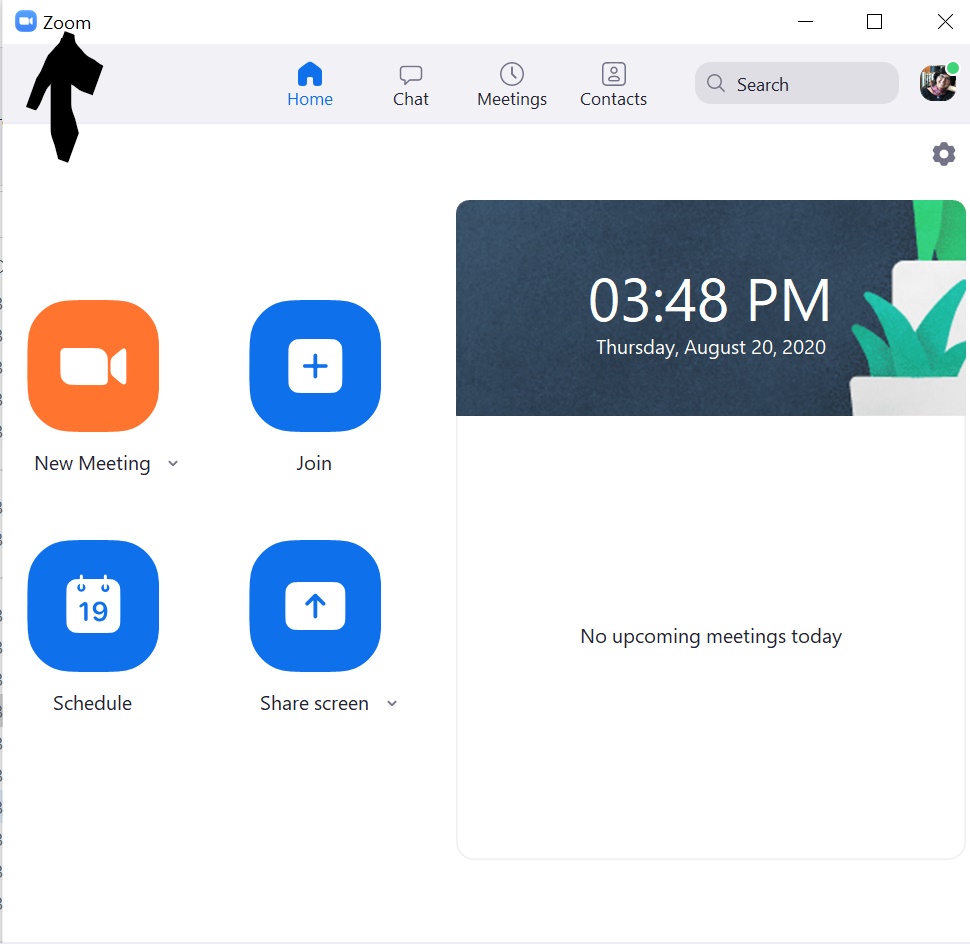 Do not click "Join" from this screen.

Close the web page and continue to

Step 2

because:

If you join your class

by clicking the FCAAE Zoom Class Link

contained in your FCAAE confirmation email, one click takes you directly into your FCAAE Zoom Class. Much easier!
If you join your FCAAE class

by clicking "Join A Meeting," you must manually type the string of 11-15 letters/numbers that comprise your secure FCAAE Zoom Class Link.