Step 3: Practice Joining A Zoom Class and Test Your Connection
You are the only participant in this "Zoom Test Class" so don't be nervous.
After reviewing these instructions and when you are ready to practice

, click the

Zoom Test Class Link

at the end of these instructions.

Apple, Android and Chrome OS users - W

hen you click on the

Zoom Test Link

below, your device will open several different Zoom pages before opening the Zoom Test Meeting.

Apple iPhone/iPad users -

Click "Join" then "Open" and then "Launch Meeting"

Apple Mac users" - Click "Allow"and then "Launch Meeting"
Android users - Click "Join" and then "Open zoom.us links with Zoom"
Chrome OS users - Click "Allow" and then "Open"

Windows Laptop and Desktop Computer users - The picture below shows the screen that will open and your 3 options for joining the Zoom Test Meeting. It's easiest to click "Open Zoom Meetings"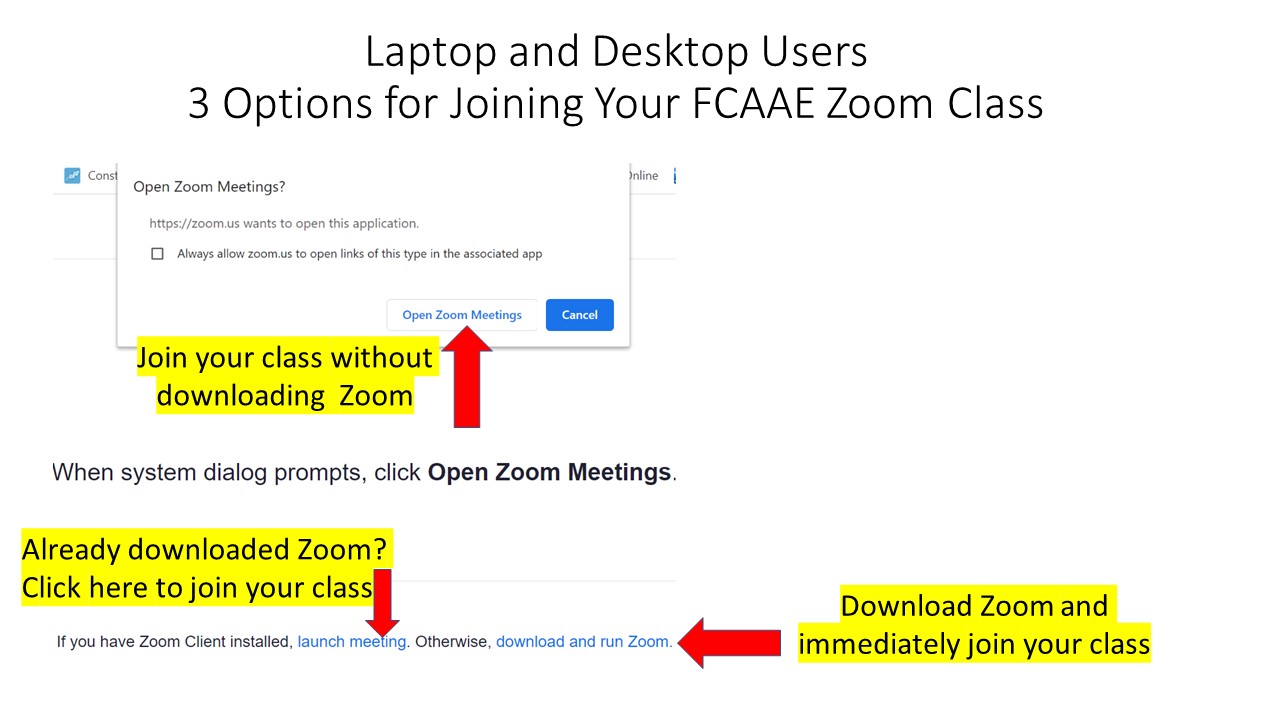 On all devices, Zoom will ask permission to access:

Audio - Please select Internet Audio
Video - Experiment with your video on and off
Send notifications - Your personal preference

The Zoom Meeting screen will open.
This picture shows what your Zoom Test Meeting will look like with your "video off" and...

No profile picture: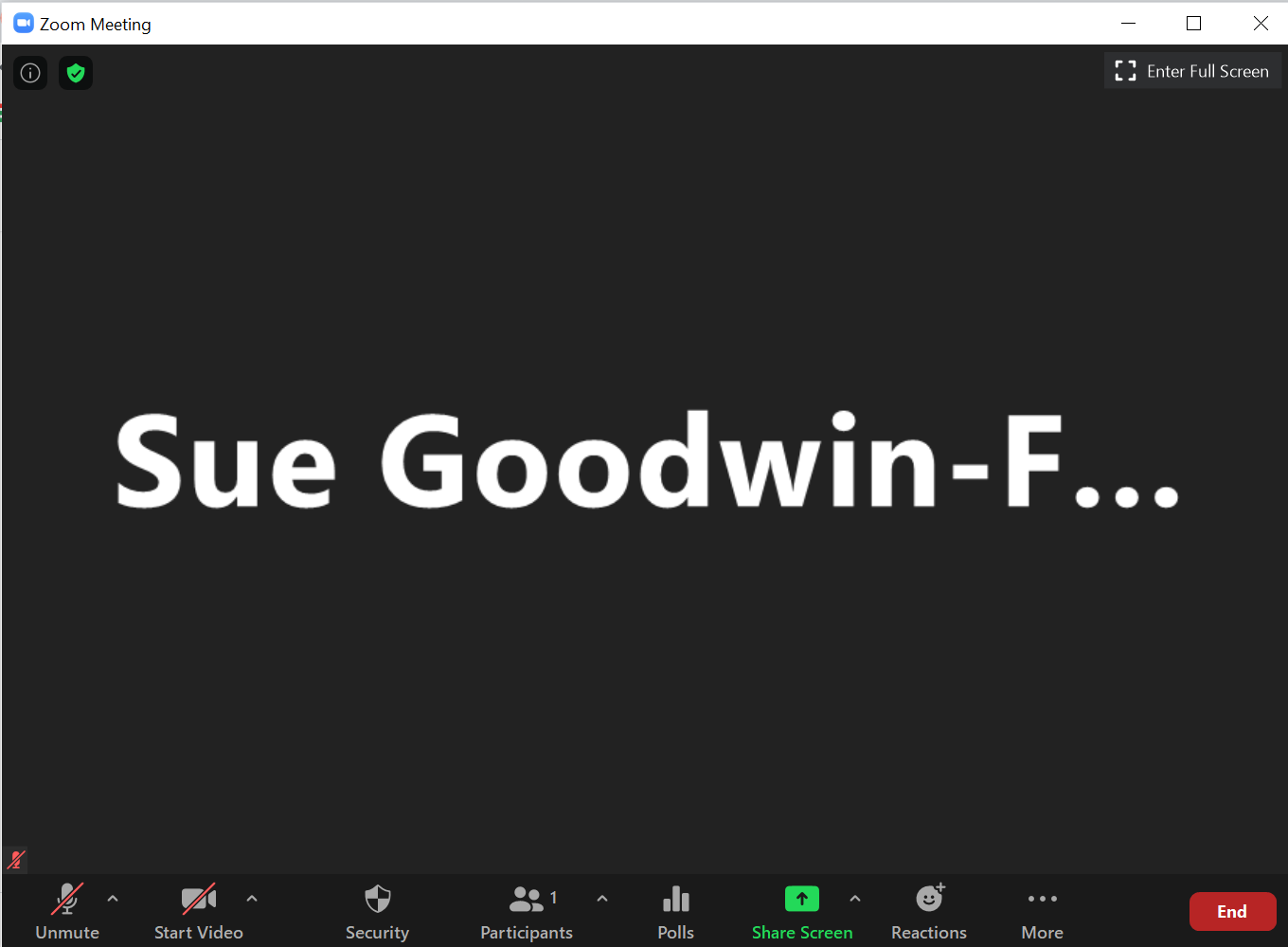 If you create a profile picture: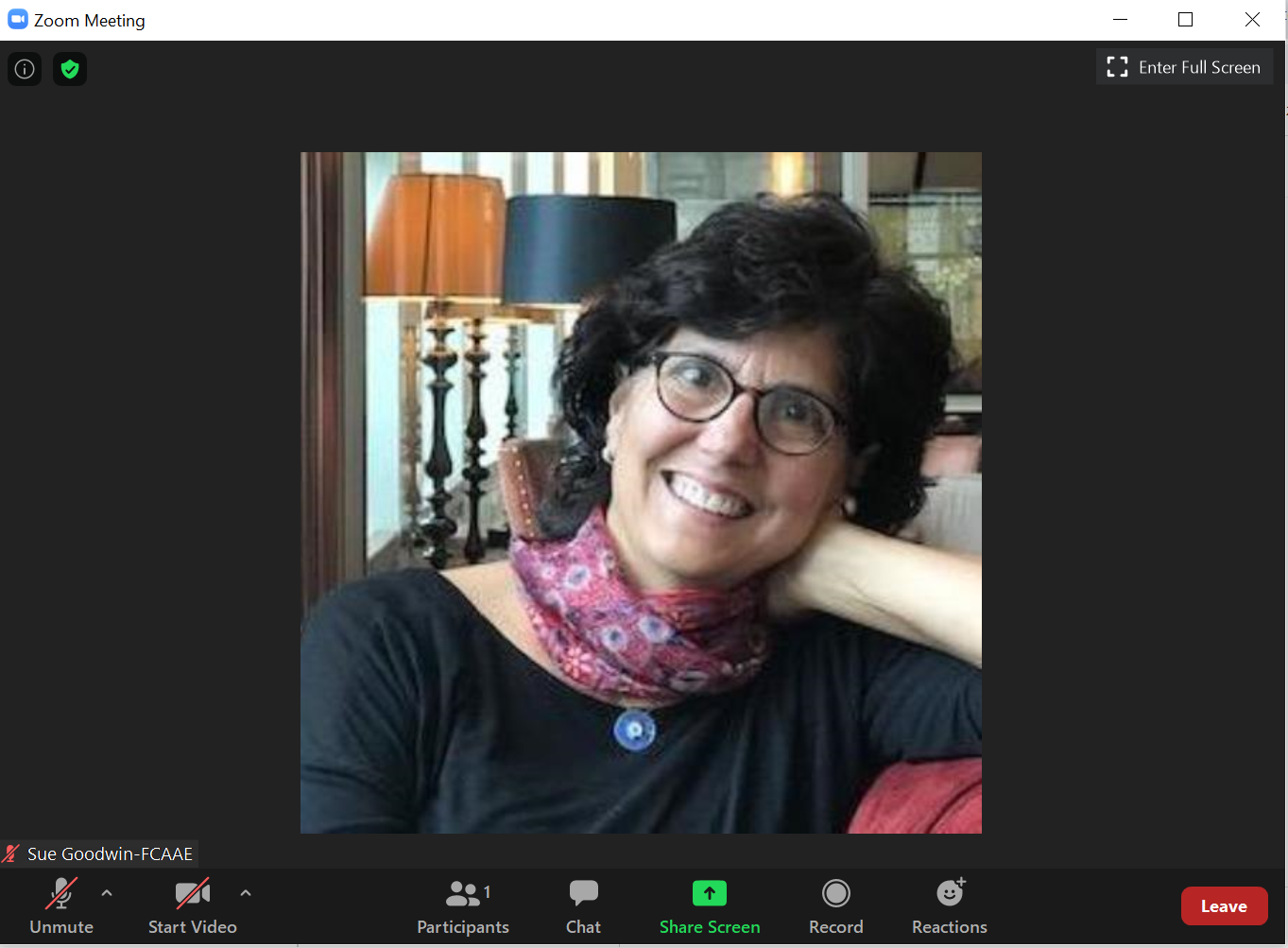 Notice the row of User Controls at the bottom of the Zoom Meeting screen.

If these controls do not appear, move around your screen/hover to view the panel. Remember, all devices have different navigation methods.
While in the Zoom Test Meeting, practice turning your audio and video on and off.
FCAAE will review these User Controls at the start of your FCAAE Zoom Class.
If you don't want to wait, learn about User Controls by clicking here for a Zoom Help Center article.

Congratulations! You are ready to join your FCAAE Zoom Class(es).
Here's the link for you to practice...thank you for joining FCAAE!
Questions? Email director@fcaae.org or call 412-696-1410 and leave a message with the best days and times to reach you.
Don't forget, the Zoom Help Center is a wonderful resource.