Adding Zoom to Your Android device
You do NOT need to create a Zoom account/password to join an FCAAE Zoom Class.
You DO need to download the Zoom app in order for your Android device to work with Zoom.
To save time, click the Zoom icon below to go directly to the Zoom app on Google Play.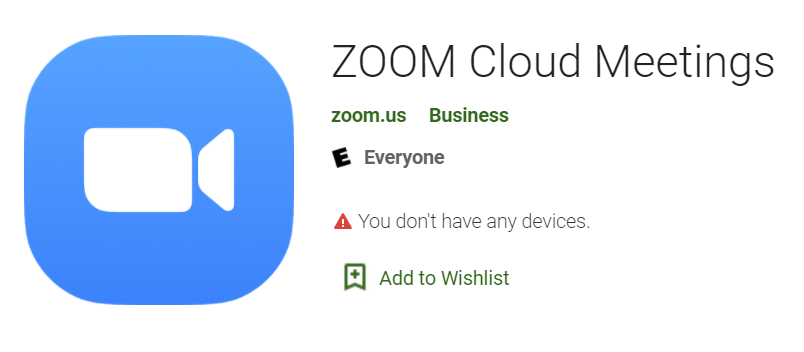 When your download is complete, click Open.
Congratulations! If this screen appears, you have successfully loaded Zoom onto your Android device!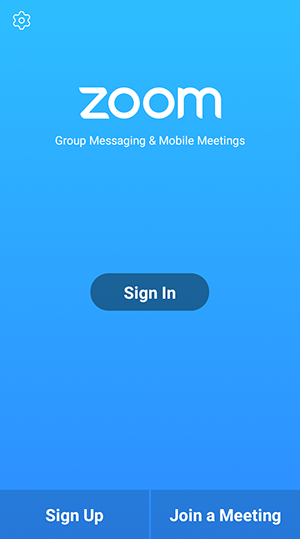 Do not click "Sign In, Sign Up, Join a Meeting" from this screen.

Close the app and continue to

Step 2

because:


If you join your class

by clicking the FCAAE Zoom Class Link

contained in your FCAAE confirmation email, one click takes you directly into your FCAAE Zoom Class. Much easier!
If you join your FCAAE class

by clicking "Join A Meeting" from your Zoom app

, you must manually type the string of 11-15 letters/numbers that comprise your secure FCAAE Zoom Class link.